Before anything else, please bear with the phone cam pics. (:
Bye bye Winter!  From 3-4 layers of clothing, Caity's now down to 1.  She even refused to wear stockings or tights and asked only for socks.  That's how lovely the weather is lately.
Caity wore this blue green dress (appropriate for St. Patrick's Day) to church today, but the pictures were taken when we got home 4 hours later.  Her hair is already unkempt!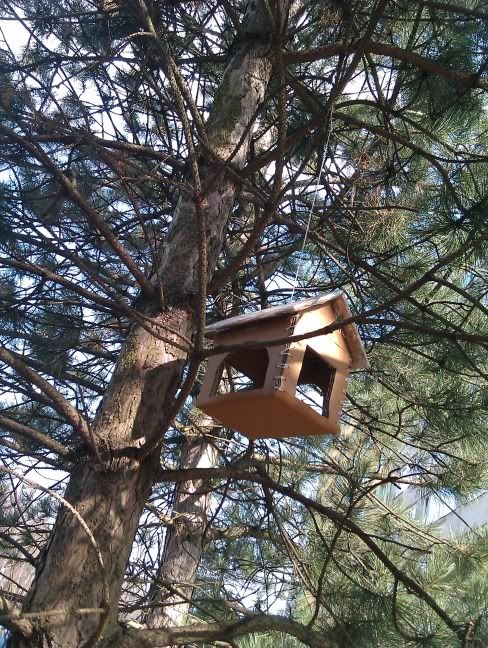 We found this bird house up in the tree. You can really tell that Spring is here, as many birds are already chirping their happy songs.  Guess who else is happy?
Caity! Can you see what she is holding? Well, she's currently taking a fancy with the Little Pet Shop toys, and her Dad bought her 4 more when we went grocery-shopping. The kid is super happy!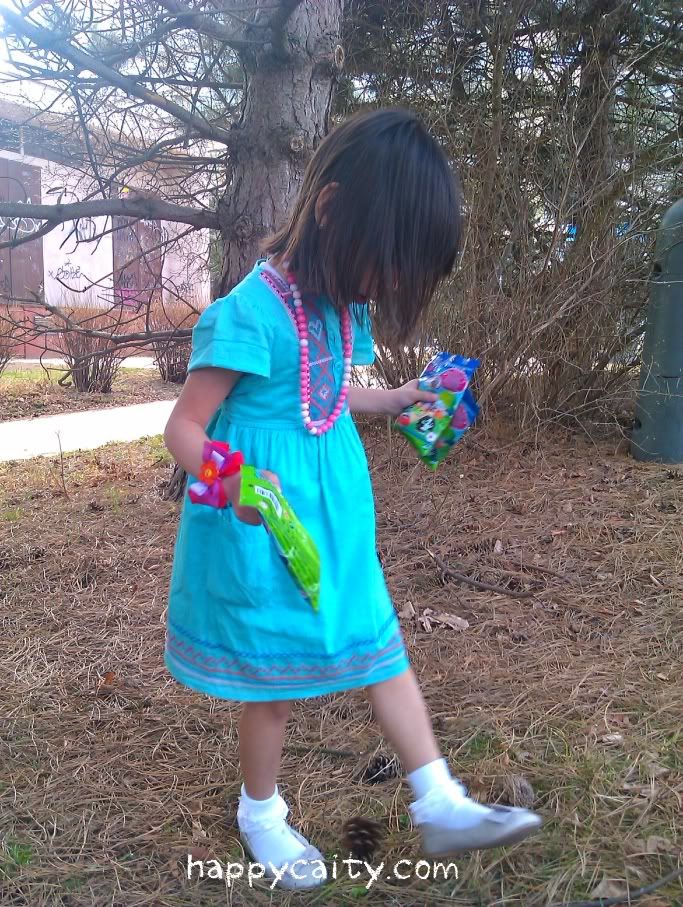 Now for the details: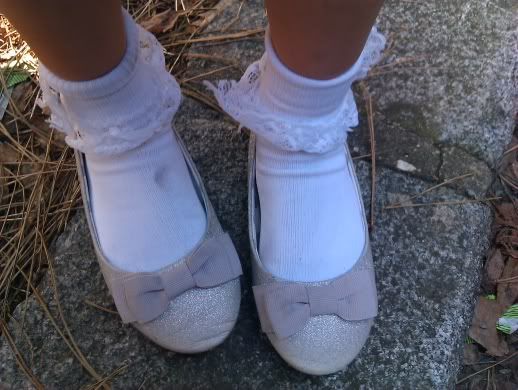 Glitter shoes – H&M and white socks with lace from SM
Handmade flower bows (used as bracelet) by rainydazeee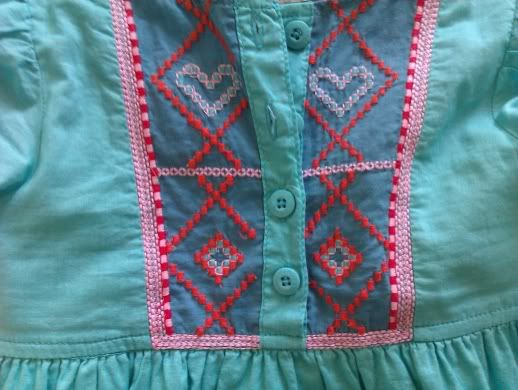 The dress has some pretty geometric embroidery in the front…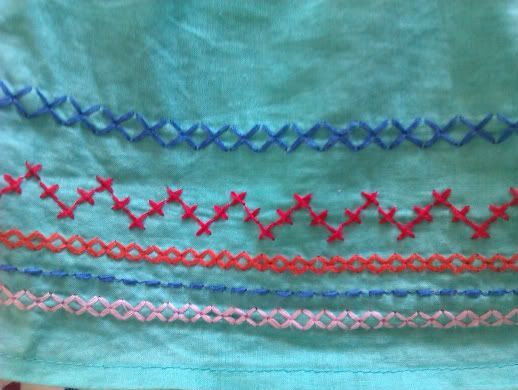 …as well as at the seam.
It's a nice dress given to Caity as gift from one of my friends. And it looks like she's outgrowing it fast!
Over and out…
We invite you to link up your kids' outfit shot! There's gotta be at least 1 for this week, don't you think? (:



Post our badge, code provided below or link to happycaity.com: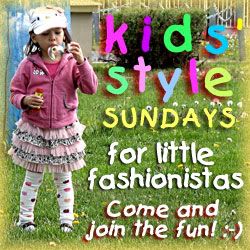 .
Please visit other participants and do leave comments.
Have a nice week ahead of you!