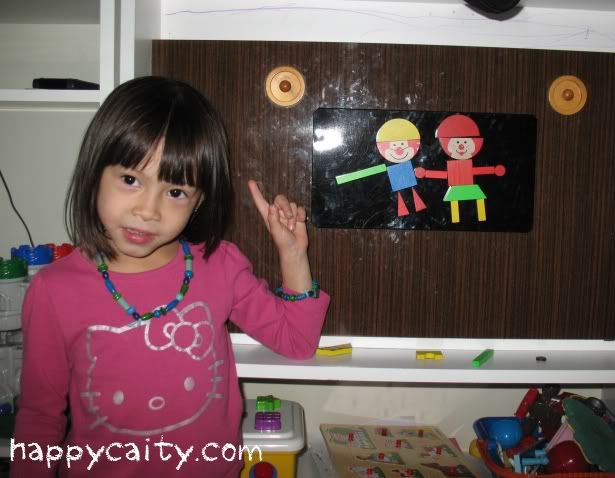 Caity and her creation.  She said it's her and her lil' bro.
The kids have this magnetic puzzle toy which you can form into clowns, trees, boat and other things their creative minds can think of.  It comes with a small rectangular metal sheet where you put the colorful shapes. It has some pictures which kids can follow. Caity loves playing with this and she already knows how to copy the pictures but mostly, she just makes her own figures. I mounted the metal sheet on the wall so its easier for the kids to stick the magnets.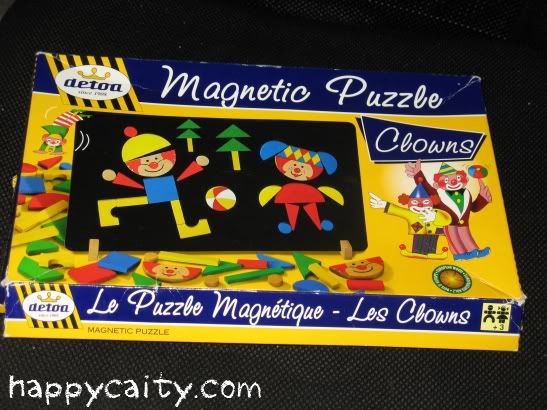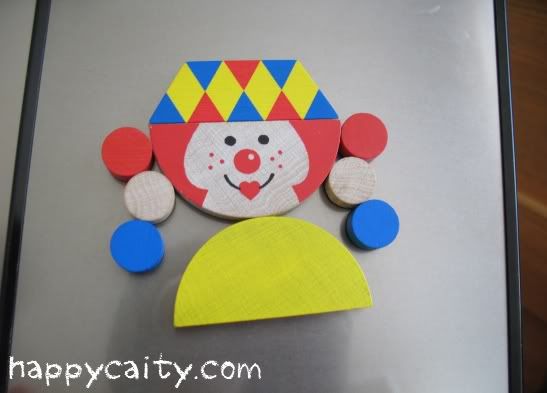 That's Mama (with dangling earrings) according to Caity.
Our entry for:
Colorful Weekend
Kids in Doodles